Living Today Like Your Last: The Quest for Conscious Behavior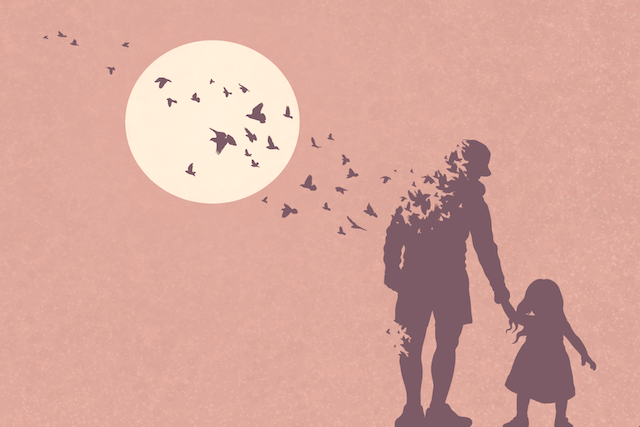 "Today I shall behave as if this is the day I will be remembered."
Once again, Dr. Seuss reminds us of the finite nature of life with a powerful dial in the face.
If I'm stuff honest, only well-nigh a third of my week am I kicking ass. And that doesn't factor in the weeks when I finger like I'm as useless as a screen door on a submarine.
On days like this morning, when I'm doing dishes and get pissed off that my wife left a tea bag in her mug, again, it has unmistakably slipped my mind that this could be the policies I'm remembered for.
What a pathetic thing to be remembered for.
What the hell kind of energy am I putting into the world on a day like today?
I get it; we're all entitled to feeling off, less than, and not at our best. But that's sure as heck not an excuse to make other people miserable. My deportment have consequences, and it's on me to bring myself when into alignment.
These moments require me to pop my tiny pity party bubble, recognize that my wife isn't really the problem, and own that I'm feeling off. Sensation isn't well-nigh feeling guilt and shame; it's well-nigh stuff present in your actions. It doesn't midpoint I have to love it, but it is what it is.
If I can bring myself when into awareness, I have once overcome the biggest obstacle to making a change: recognizing that something is happening. I can stop projecting my emotions onto loved ones and well-constructed strangers. By taking understanding action, I can prevent today from turning into a dumpster fire.
The understanding part is hair-trigger here. I'm mindful that I need to be conscious of where I am (not where I wish I was).
A unconfined starting point is simply asking yourself, "What is the greatest expression of yourself that you can be today?"
There are many days when my greatest expression is simply stuff kind to others. That's all I have in my tank. And plane that can finger like a struggle when my daughter wakes up at 5 a.m., and I know I have three or four coaching calls that require immense mental energy.
So on those days, I have to ask myself: What are two behaviors I want to be conscious of today?
I'm unmistakably worked-up if I'm fidgety, anxious, and snapping at others. That's one policies that never leads to me stuff kind. The other policies I remain conscious of is frustration considering that's a telltale sign I'm moving into a state of feeling overwhelmed, which scrutinizingly unchangingly manifests as wrongness for me (if I don't reservation it).
This isn't a magic solution, but if it saves you from turning a bad day into a disaster of a day that ripples into your unshortened week, isn't that pretty darn enchanting?
By identifying two behaviors I can remain conscious of, I can remember how to think when faced with challenges. This gives me an vise to come when to.
Doing this makes us less likely to slip into unconscious patterns when challenged by unrepealable circumstances.
The key is to rehearse the transpiration you want to make before it happens. It's not a question of if you will be pushed to your wit's end; it's a matter of when and how you will deal with these emotions.
How do you want to show up for other people today?
Make a transferral to embody kindness, gratitude, love, and appreciation—even if your own version of a teabag sets you off for a bit. Just recognize what happened, forgive yourself, and come when to your intention.
All of life is practice.
I want to bring up these emotional states plane when every ounce of my soul wants to let out a blood-curdling scream.
This is all part of the challenge, right?
And at the end of the day, you're going to ask yourself, "How did I do?"
When did you go unconscious?
Tomorrow morning is a new day to try again.
Today I shall behave as if this is the day I will be remembered.
It's the practice and repetition that causes the change.
You got this.
About Chris Wilson
Through battles with peepers and bipolar, Chris Wilson discovered the art of reaching one's true potential plane on the darkest days. He invites you to join him in his self-ruling course, "True Potential Transformation: Cheat Codes for Navigating Bipolar & Peepers with Mastery." Experience breakthroughs in clarity, resilience, and intentional living and create a life of joy, purpose, and self-understanding. If you've overly wondered, "Am I reaching my true potential?", this is your sign to explore, grow, and transform.
Web | More Posts